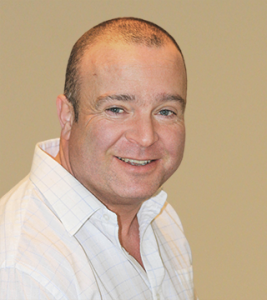 Hello, I am Eddie O' Grady, one of several degree qualified physical therapists in Tralee. I am a member of the I.A.P.T. (Irish Association of Physical Therapists). The Irish Association of Physical Therapists (IAPT) was established in 1991 as the Professional body governing qualified physical therapists in Ireland. It ensures excellence in the field of musculo-skeletal health. I.A.P.T. registered Physical Therapists are degree qualified from the Institute of Physical Therapy and Applied Science (IPTAS) in Dublin. They are highly qualified and work predominantly in private practice. Physical Therapists work with clients of all ages and with a broad range of musculo-skeletal injuries and conditions. Physical therapy treatments carried out by IAPT members are recognised by the principal health insurance providors including Aviva Health, Laya Healthcare, VHI Healthcare, Glo Health, Garda Medical, ESB Medical, Hospital Saturday Fund and Irish Life Assurance.
Physical therapists are highly-educated, licensed health care professionals who can help patients reduce pain and improve or restore their mobility, in many cases eliminating the need for surgery. Often physical therapists can reduce  the need for the long-term use of prescription medication. Physical therapists teach patients how to prevent or manage their conditions in order to achieve long-term pain relief. Physical therapists in Tralee examine each individual and develop a treatment plan using techniques to promote the ability to move, reduce pain, restore function, and prevent disability.
Treatment techniques include deep tissue massage, osteopathic manipulations, dry needling and electroacupuncture, orthotics, rehabilitation strengthening and stretching exercises.
Based centrally in Tralee and Dingle my physical therapy clinic opening hours are 7am – 10pm monday to Friday and saturdays 8am – 1 pm in Tralee, and Dingle on Wednesadays from 8am. For more details see website or to make an appointment phone me on 086-7700191. A list of conditions we treat can be seen by clicking this link.