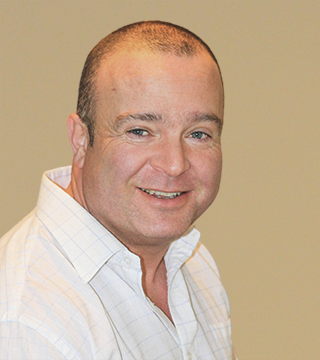 Eddie O'Grady (BSc. Hons) M.I.A.P.T. Physical Therapist
Eddie O' Grady holds a Degree (BSc) in Physical Therapy and Applied Science from the Institute of Physical Therapy and Applied Science (I.P.T.A.S.), Dublin. This is an internationally recognised degree and the only degree course of its kind in Ireland at present. He also holds a separate Degree in Human Nutrition (BSc) from University College Cork. Both of these degrees complement each other as proper nutrition is important in any healing process, recovery from injury or in attaining peak performance. As a registered Physical Therapist and member of the Irish Association of Physical Therapists (M.I.A.P.T.) he is fully insured and covered by all major health insurers (VHI, BUPA, LAYA etc.), Garda Medical Aid and Happy Saturday Fund. Eddie is continuously updating his skills and knowledge with further courses and research.
Being a former Irish powerlifting champion and record holder he has first-hand experience of the injuries that can result from hard heavy training. Eddie has many years of experience working with athletes at all levels, especially strength athletes, having several world champions, Irish and world record holders on his books.  He is passionate about providing the best possible service and treatments to his customers. You will see the difference in his approach when you visit the clinic. Eddie has physical therapy clinics in  
Tralee
 ,
Killarney
and
Dingle.
A chartered physiotherapist is employed on a part time basis to assist with the heavy workload.