Dingle
Physiotherapist & Physical Therapist in Dingle, Co. Kerry
Eddie O' Grady BSc. (hons.) M.I.A.P.T. is a degree qualified Physiotherapist (Physical Therapist) and a member of CORU, the government regulatory body for physiotherapists and health care professionals in Ireland. The titles of "Physiotherapist" and "Physical Therapist" are protected in Ireland and can only can only be used by members of CORU. This means that the member is regualated, qualified, insured and Garda vetted. Both titles can be used interchangeably by members. Eddie is available for physiotherapy by prior appointment at Ré Nua Clinic, 3 Goat Street, Dingle, each Wednesday. Treatments are covered by all major Irish health insurers;  Aviva, VHI, Laya, Garda Medical Aid, and the Hospital Saturday Fund. All treatment sessions are full hands-on and one to one. Eddie has a wide range of experience working with teenagers and adults from all walks of life, including numerous elite level athletes.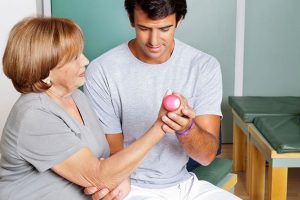 Eddie specialises in proper deep tissue sports massage and in the treatment of musculo-skeletal pain. Treatment techniques used also include dry needling and osteopathic manipulations.  You will also be provided with a tailored home rehabilitation plan, designed to assist you in your recovery. These exercise programs are kept simple, injury specific and will be demonstrated thoroughly to you at the physiotherapy clinic.

Orthotics are also prescribed for various lower limb and foot conditions by our physiotherapists in Dingle. We can custom design your orthotics by casting your feet and doing gait analysis. Off the shelf orthotics are also available, at a fraction of the price and often do the trick. For more information on orthotics click here. For our homepage with a complete list of all physiotherapy services please click here.